New York LGBTQ Democratic club endorses Cynthia Nixon for governor
By John Riley on June 13, 2018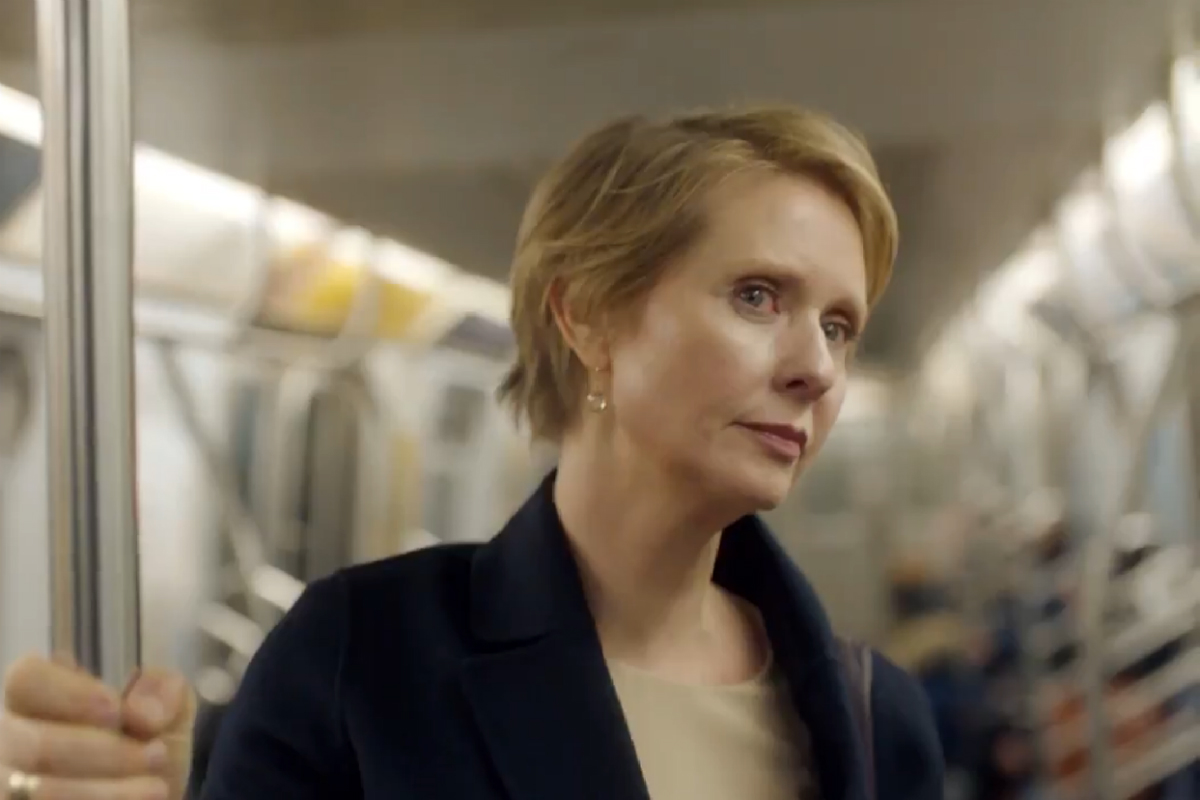 A top New York City LGBTQ Democratic club has endorsed Cynthia Nixon over incumbent Andrew Cuomo in the upcoming gubernatorial primary.
According to the New York Post, Nixon won the support of two-thirds of voting members of the Jim Owles Liberal Democratic Club, which describes itself as the "citywide progressive LGBT" club.
Cuomo garnered 29% of the vote, and 5% of the voting members voted not to endorse either candidate.
The club, which has a history of supporting anti-establishment candidates, also overwhelmingly endorsed Jumaane Williams for lieutenant governor over incumbent Kathy Hochul, a former congresswoman from western New York who was Cuomo's running mate. 
The club endorsed Public Advocate Letitia James for state attorney general and incumbent state comptroller Tom DiNapoli.
Both Nixon, who is bisexual but married to a woman, and Cuomo, a longtime ally of the LGBTQ community, have been trying to compete for LGBTQ voters. But Jim Owles President Allen Roskoff says club members view Nixon as more committed to progressive values.
"Cynthia is cutting edge and she's going to push the envelope," Roskoff said.
While Roskoff acknowledged that Cuomo has passed several policies that are favorable to the LGBTQ community, he has also angered progressives with some of his other actions.
Specifically, Roskoff pointed to Cuomo's enabling of the IDC, a group of dissident Democrats who had aligned themselves with Republicans, thereby giving the GOP control of the State Senate and ensuring the defeat of progressive legislation.
Cuomo still has an opportunity to win the backing of the Stonewall Democratic Club of NYC, the city's oldest LGBTQ political club, which has generally been more loyal to incumbents. The group endorsed Cuomo in 2014, and will hold an endorsement meeting in July.
Several LGBTQ politicians, as well as national LGBTQ groups, have also been drawn into the fight between Nixon and Cuomo by being asked to take a side. But many are reticent to be seen as working against Cuomo, worrying that, should he win the primary as expected, they will lose their ability to influence him and push for other pro-LGBTQ reforms.
The race quickly turned nasty shortly after Nixon announced her candidacy in March, with former New York City Council Speaker and Cuomo backer Christine Quinn, herself an out lesbian, called the former Sex and the City actress an "unqualified lesbian." Quinn later apologized for the comment, saying she did not intend to make Nixon's sexuality the issue, but still felt Nixon lacked the qualifications to be governor.
The Human Rights Campaign previously endorsed Cuomo in January, prior to Nixon entering the race, citing the governor's "proven track record" on LGBTQ rights, including signing marriage equality into law, fighting for transgender non-discrimination protections, effectively banning conversion therapy through insurance reforms, and pushing for greater HIV testing and access to pre-exposure prophylaxis for low-income New Yorkers to combat the spread of HIV/AIDS.
The LGBTQ Victory Fund, which endorses viable LGBTQ candidates for office, has not yet endorsed Nixon, but welcomed her to apply for the group's endorsement.
"We always welcome LGBTQ candidates — especially LGBTQ women candidates — as they provide unique and important perspectives that voters should hear," Elliot Imse, the director of communications for the Victory Fund, said in a statement. "We consider all applicants for endorsement based on the same criteria. They must be LGBTQ and advocate equality for our entire community, they must support reproductive freedom, and they must be viable — meaning they have a reasonable path to victory."